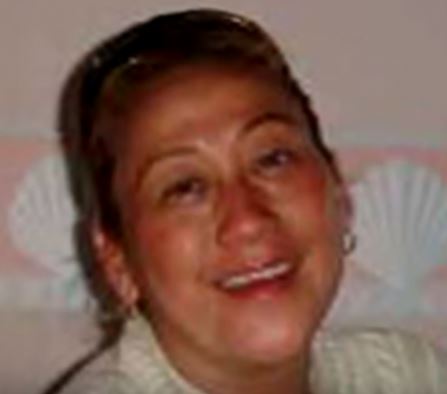 In February, 2008, 49 year old Linda Hussumi Murray was living in Sacramento, California. She was recently separated from her husband, Brian Murray, but the two had remained close. Linda had started a new relationship with her boyfriend, Donny Farrimond, whom she met while living at the La Riviera Drive Apartments.
Linda frequented the areas of Howe and College Town Drive and spent time at the Stinger Bar.     
On March 2nd, 2008, Linda's body was located down a ravine near the Skunk Hollow recreation area of Salmon Falls Road, between El Dorado Hills and Cool. She was found by motorcyclists who stopped in the parking lot to take a break from their ride.
On March 3rd, 2008, her white Chrysler PT Cruiser was located in a Sacramento shopping center parking lot which was left there on February 29th around 10:30 PM.  A white male was seen walking around the PT cruiser in this parking lot and he was associated with a white, silver, or gray four-door pickup truck.
It is unknown if Linda met with this man in the parking lot or if she was taken from this location. Detectives are seeking the public's help in providing any information that may help solve this murder.
If you knew Linda, anyone associated with her, Donny Farrimond, or Brian Murray, please contact the El Dorado County Cold Case Homicide Task Force