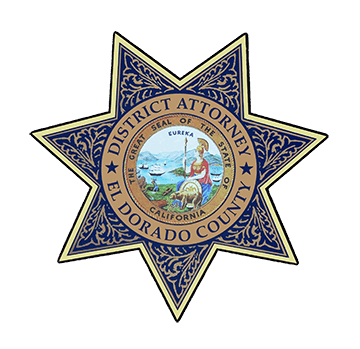 In most instances, crimes must be reported to the County of El Dorado Sheriff's Department, Placerville Police Department, South Lake Tahoe Police Department, or the California Highway Patrol.
Once the case is filed, the District Attorney Investigators assist the Prosecutors in preparing the case for trial by conducting interviews, interrogations, processing evidence, and preparing reports. District Attorney Investigators are also involved in the initial investigation phases of parental abductions, insurance fraud, consumer fraud, statutory rape, family support matters and officer-involved shootings.
Placerville Investigations:
South Lake Tahoe Investigations: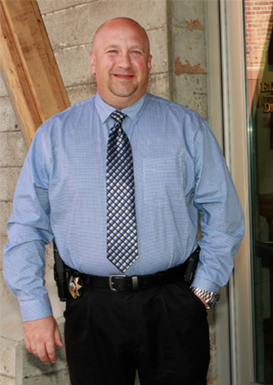 Jeff Dreher
Chief Investigator - [[email protected]]
Jeff Dreher began serving the citizens of El Dorado County in 1995 as an El Dorado County Sheriff's Deputy.  In his tenure at the Sheriff's Office, he worked in all three divisions of the Sheriff's Office where he achieved the rank of Sergeant then Lieutenant. 
Chief Dreher spent his last few years at the Sheriff's Office as a Lieutenant in the Investigations Section with collateral assignments as the liaison for the television show "Sheriff's El Dorado," and as the Lieutenant of the Sheriff's S.W.A.T. team.
Chief Dreher was selected to be the Chief Investigator at the District Attorney's Office in March of 2018.  Chief Dreher graduated from El Dorado High School and has a Bachelor's of Science degree in Criminal Justice.  Chief Dreher is married and has four children.  Two of them graduated from Ponderosa High School and are currently in college.  His younger children currently are enrolled in high school and elementary school.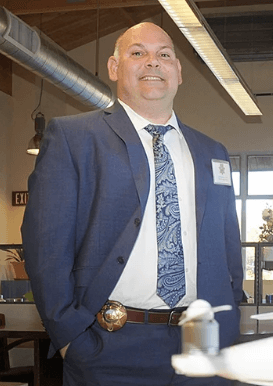 Richard Pesce
Supervising Investigator - [[email protected]]
In 2002, after serving in the United States Marine Corps, Richard Pesce worked at the Amador County District Attorney's Office as an Information Systems Specialist. While with Amador County, he attended the Sacramento County Sheriff's Academy and subsequently started his law enforcement career performing patrol duties for the Amador County Sheriff's Office and becoming a District Attorney Investigator.
In 2007, Investigator Pesce transferred to the El Dorado County District Attorney's Office where he was initially assigned to investigate High Technology Crimes. He was later assigned to investigate substantial and special cases as determined by the District Attorney. Investigator Pesce has investigated and helped successfully prosecute many homicides and significant cases which include: Phillip and Nancy Garrido for the kidnap and sexual assault of Jaycee Dugard; David Zanon, for the first-degree murder of CHP Officer Scott Russell, resulting in a death sentence; Charles Bailey for the kidnap and brutal first-degree murder of his 2-year-old son; Morris Greenberg for the first-degree murder of Anthony Dumont; and school janitor John Luebbers for the first-degree murder of Principal Sam LaCara while school was in session.
Over the past few years, Investigator Pesce designed, coordinated, and created a paperless case management computer system for the District Attorney's Office. This paperless system allows prosecutors to have access to all cases on a computer while in Court, which eliminated the need for paper files. The paperless system has significantly boosted the office's efficiency at prosecuting cases while also saving substantial money for the citizens of El Dorado County.
Investigator Pesce is licensed by the FAA, and has flown over and documented numerous critical incident, homicide, and officer-involved shooting scenes with sUAS.
Currently, Supervising Investigator Pesce heads the support staff unit, the investigations side of the special prosecutions unit, the small unmanned aerial systems unit, and the public information and outreach unit.