Trauma-Informed Care for Victims
Posted: April 11, 2019
Trauma-Informed Care for Victims
Trauma is a proven effect that crime victims often experience and endure. There are many types of trauma with varied symptoms. Trauma-informed care is a type of victim care that involves understanding, recognizing and responding to the effects of all types of trauma while focusing on the physical, psychological and emotional safety of victims.
The Victim Services Advocates at the El Dorado County District Attorney's Office are specially trained and certified to apply trauma-informed care; where listening to the victims' needs, validating their experiences and lending an empathetic ear are some of the ways victims are served. The Victim Services Team recognizes the importance of providing an all-inclusive approach to the support and advocacy of the victim within the criminal justice system and in the prosecution process. Advocates are prepared to immediately respond to a crisis and help stabilize an individual. They also focus on both short-term and long- term mental health needs, including partnering with local mental health providers to ensure victims receive specialized resources based on their unique case. Victims are more open to seek out and obtain services that provide them with the life-skills needed to create their own path toward healing after a traumatizing experience.
Educating the community on mental health awareness is another important part of victim care because it removes the stigma surrounding mental health which allows the individual to reach a place of respect and acceptance. With the help of our community partners and other collaborating agencies, the El Dorado County District Attorney's Office will continue its mission to help victims get the care they need and deserve.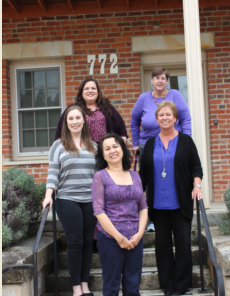 #NCVRW2019 #OurVictimServicesTeam #VictimsRightsWeek #ElDoradoCounty #Dedicated #WeHaveHope