District Attorney Vern Pierson Partners With Local Schools and Law Enforcement in Project LEAD
Posted: January 03, 2018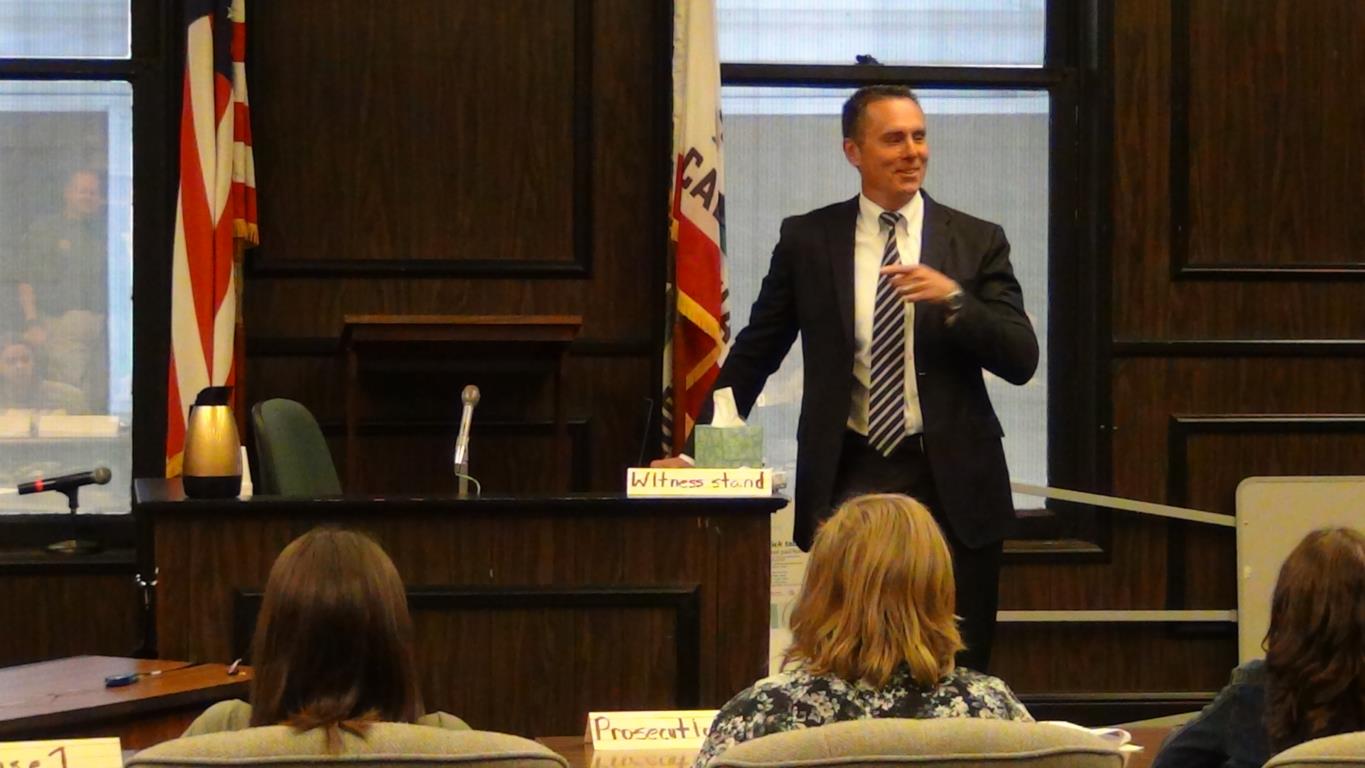 El Dorado County District Attorney Vern Pierson is pleased to announce the conclusion of one of the most consequential trials of 2017 in El Dorado County... People v. Tracy Smith, a mock trial conducted entirely by fifth-grade students from Sierra School in Placerville and Blue Oak Elementary in Cameron Park.
The mock trial wrapped up another successful round of Project LEAD, a law-related education program that teaches fifth grade students about the legal and social consequences of juvenile crimes. This semester, prosecutors and law enforcement partners from the El Dorado County Sherriff's Office, Placerville Police Department and the El Dorado County Probation Department collaborated with educators from two classes at Sierra School and one class at Blue Oak Elementary.
In the past three years, the District Attorney's Office has conducted Project LEAD in a total of eight different classrooms. Next semester, the program will continue at Sierra School and Blue Oak Elementary, and will expand to classes at Sierra House Elementary in South Lake Tahoe and Lake Forest Elementary in El Dorado Hills.
As Fredrick Douglas said, "It is easier to build strong children than to repair broken men." Project LEAD is just one of the many ways that the members of the El Dorado County District Attorney's Office, along with many of our other justice partners, reach out to the youth in our community to help build a stronger future.