People v. Bill Gene Cowan | S17CRM0348
Posted: September 14, 2017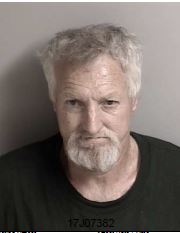 On September 14, 2017, in an open plea to the court Bill Gene Cowan pled to misdemeanor counts of Penal Code § 459, second degree burglary, Penal Code § 470(d), passing a counterfeit bank note, Penal Code § 476 forgery relating to a bill, and Penal Code § 135, destruction of evidence. Cowan was denied probation and sentenced to 364 days in the El Dorado County Jail.
Cowan was sentenced pursuant to Proposition 47 otherwise known as the Safe Neighborhood and Schools Act which was passed by California voters in November 2014. Prop 47 re-designated forgery of a bill from a felony to a misdemeanor where the value of the forged document does not exceed $950.
On August 27, 2017, Sacramento resident Bill Gene Cowan walked into the Post Office in Strawberry, CA. There he asked the postal worker for money order and handed her three one hundred dollar bills. The postal worked immediately recognized the bills as counterfeit. After taking photos of the counterfeit bills she handed them back to the suspect and he walked out and left the scene in his vehicle. El Dorado Sheriff's Officers were called to investigate.
Cowan returned in his vehicle right as officers arrived on the scene. During their investigation officers learned that Cowan was on Post Release Community Service out of Sacramento for a violation of Penal Code 480(a); possession of counterfeiting tools. Ultimately Cowan was arrested and after being read his Miranda rights admitted to trying to pass the counterfeit bills and that he has thrown the bills out the window somewhere along Highway 50 after he left the Post Office.