Felony elder abuse conviction of Charles Christian Tewu
Posted: September 12, 2017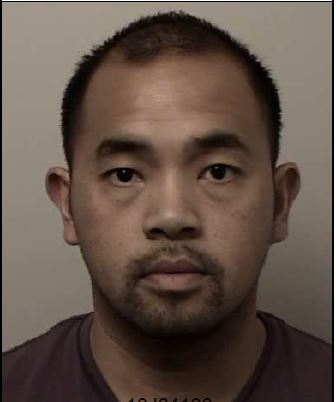 On September 6, 2017, after a four-day jury trial, Charles Christian Tewu was found guilty of felony elder abuse, felony forgery, felony identity theft, as well as misdemeanor elder abuse. Mr. Tewu, who was remanded into custody after the verdict was announced, is scheduled to be sentenced by Honorable Judge Kenneth Melikian on September 29, 2017. The case was prosecuted by Deputy District Attorney Michael McCoy, who has been with the District Attorney's Office for two years and prior to that was an Assistant U.S. Attorney for seven years.
In 2015, while working as a caretaker at an elder care facility in El Dorado Hills, Mr. Tewu befriended the 94-year old victim in the present case. The elderly victim was a resident at the elder care facility and the defendant was his primary caregiver. Over time, Mr. Tewu convinced the victim to give him hundreds of dollars' worth of "loans" - loans which were never paid back. But soon, Mr. Tewu stopped asking for the victim's money and just began taking it for himself. Starting in April of 2015 and continuing until April of 2016, the defendant stole checks from the elderly victim's checkbook, filled them out for thousands of dollars' worth of cash, forged the victim's name on the checks, and deposited them into his own accounts. In total, the defendant stole approximately $6,000 from his 94-year old victim.
At the time Mr. Tewu committed this incident of financial elder abuse in El Dorado County, he was on a grant of felony probation for a previous incident of financial elder abuse out of Riverside County. The prior incident occurred in 2013 and, once again, involved the defendant stealing and forging checks that belonged to a man he was providing post-surgical care for at the time. In that case, approximately $4,000 was stolen from the 72-year old patient.
In the Riverside elder abuse case, Mr. Tewu was sentenced to three years of formal probation and a 220 day custody term. Riverside County Probation permitted him to perform the home detention in El Dorado County. Shockingly, even though Mr. Tewu was a convicted elder abuse offender, he was allowed to serve the portion of his custody term which included "house arrest" at the El Dorado Hills elder care facility where he met the 94-year old victim in the present case. This case highlights some of the problems associated with lax sentencing.
Far too many elderly and dependent adults in El Dorado County are left vulnerable to abuse and neglect. The El Dorado County District Attorney's Office has been working with our partners in Adult Protective Services and other law enforcement agencies to protect these vulnerable citizens using a multidisciplinary approach, county-wide. "I'm pleased that our efforts to prosecute those who prey on the elderly are working," said District Attorney Vern Pierson. "We will continue to work tirelessly to ensure that no El Dorado County elderly or dependent adult is abused."