Vern Pierson Regrettably and Sadly Announces the Passing of El Dorado County Deputy District Attorney Katie Dobler
Posted: February 14, 2017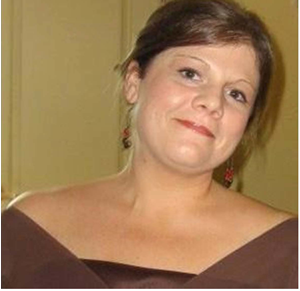 El Dorado County Deputy District Attorney, Katie Dobler, passed away early Monday morning, February 13, 2017. She was 35 years old. The People of the State of California, the residents of El Dorado County, and the El Dorado County District Attorney's Office have lost a passionate and relentless advocate for justice. Katie's family, friends, and coworkers have lost a loving daughter, sister, and friend who was fiercely loyal and devoted.
Katie had an absolute love for justice, unwavering patriotism, and wholehearted faith and support of the men and women in the military and law enforcement communities. Katie passed while doing what she loved to do - passionately fighting for justice as a prosecutor and a patriot.
Katie attended El Dorado High School, and UC Davis for both undergrad and law school. She started working for the District Attorney's Office in 2011. Katie enjoyed watching the Oakland Raiders, was a military brat that bled red white and blue, and loved this country and all that it stands for. Her love of country grew early in life seeing her dad in the Air Force, working on SR-71 Blackbirds at Beale Air Force Base.
Vern Pierson noted, "Although her life was cut far too short, Katie had a significant impact on the victims she fought for and lives she touched. She will be missed."
Services for Katie will be held Tuesday February 21, 11 a.m. at the Green Valley Mortuary at 3004 Alexandrite Drive in Rescue. A private interment is planned.